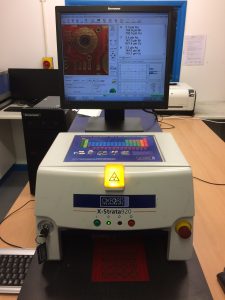 Quality products and customer service are synonymous with GB Circuits, resulting from experience gained over many years in contract manufacturing and supply of printed circuit boards.  GB Circuits implemented a formal Quality Management System to ISO 9001:2015. Our ISO 9001:2015 certificate will be  available shortly for you all to view.
All our Printed Circuit Boards are subject to a 100 % independent inspection by our experienced full-time Quality Control Team.  Our suppliers are all UL Approved, they all operate to IPC – A – 610 CLASS 2.  Smaller complex circuits are visually inspected using a video microscope and X – ray facilities are available externally.  Our customers demand the very highest quality and we are constantly improving and refining our services.  We currently supply products that are intrinsically safe and MET Approved standards.  For details of our quality certification or if you require any additional details, please contact us and we will be pleased to help.
We also encourage our customer to come and meet our team at GB Circuits and see the up to date inspection & storage facilities that we have on offer.
Certificate Number 16888-QMS -001
ISO 9001:2015 certified