X STRATA 920 Analyser
GB Circuits is proud to announce a new service available to all new and existing customers.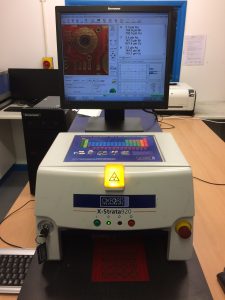 We have recently installed a new XRF Analyser which has the ability to accurately measure the thickness of Gold, Nickel and Copper down to 1/10th of a micron.
We are currently running a new service to purchase the testing at a small cost.  Customers can buy random testing for each panel (3 points), or for a specific point on a circuit, in order to confirm that the specified thickness of the Gold, Nickel or Copper has been manufactured in line within the ranges and tolerances supplied.  Customers can buy extra points per circuit or panel at an extra cost.
Each test will measure the thickness of the three elements present on Electroless Nickel Immersion Gold finishes, and you will receive documentation to show the results in a tabular and graphical form.
In the future we will be able to accurately measure the thicknesses  of the following elements/materials;
HASL, Palladium, Silver, Lead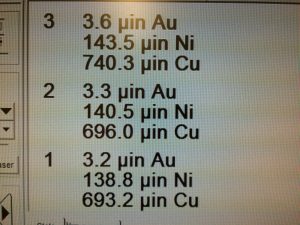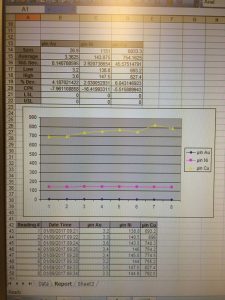 Customers can enquire about the new service by contacting sales@gbcircuits.co.uk or telephoning 01709 547 000 and enquiring about XRF testing.